Attractions at Lehigh Valley Scream Park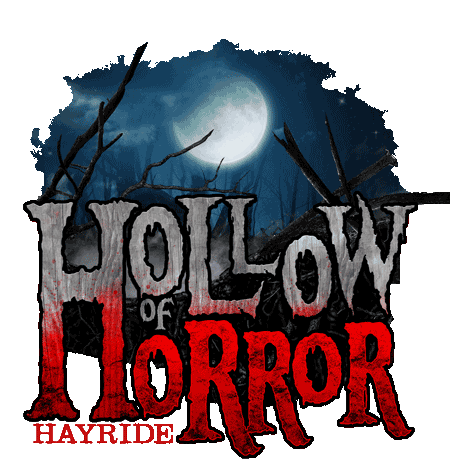 Hollow of Horror Hayride
YOUR JOURNEY BEGINS ON A TRACTOR PULLED WAGON THROUGH 50 ACRES OF PENNSYLVANIA FEAR AND TERRAIN LIKE NO OTHER. YOUR RIDE WILL TAKE YOU DOWN THE MOUNTAIN SIDE THROUGH THE DARK WOODS AND INTO THE SWAMPS OF TERROR FOR ONE OF THE LONGEST AND SCARIEST RIDES AROUND. BE READY AS EVERY HILL, EVERY CORNER, EVERY TREE MAY HAVE CREATURES LURKING AND BE WARNED PEOPLE DO GET PULLED FROM THE WAGON!

Condemned Haunted House (NEW FOR 2020)
AUNT LU LU ALONG WITH ALL OF HER INBRED FAMILY WAS THROWN OUT OF HILL BILLY HELL BY  THE TOWN FOR UNPAID TAXES AND HAS LANDED UP JUST A SHORT DISTANCE AWAY SHACKED UP IN AN OLD MANSION THAT WAS BOARDED UP AND CONDEMNED BY THE TOWN BACK IN THE 60'S AFTER AN ENTIRE FAMILY WAS CHOPPED UP, DISSECTED AND SMOKED FOR LUNCH MEAT.  BUT AUNT LULU HAS MADE IT HER NEW HOME BRINGING HER YUNGUNS WITH HER. THE STORY GOES THAT THE PERSON KILLING HIS FAMILY MEMBERS FOR FOOD WAS ONLY TEN YEARS OLD AND WAS NEVER FOUND. NEIGHBORS STILL SWEAR THEY STILL SEE HIM  RUNNING AROUND AT NIGHT. SO BEWARE THIS IS A BRAND NEW HAUNTED HOUSE AT A COMPLETELY DIFFERENT LOCATION ON THE PROPERTY THAT WILL SCARE THE CRAP OUT OF EVERYONE. BE READY TO SEE THINGS YOU HAVE NEVER ENCOUNTERED IN ANY OTHER HAUNTED HOUSE.

Mind Shaft Haunted Attraction
GET READY FOR THE SCARE OF YOUR LIFE AS THIS NEW MIND SHAFT IS INTENSE. TAKE  A RIDE DOWN A  NEARLY 100 FOOT DEEP MINE SHAFT AND GET DROPPED OFF  INTO  THE OLD MINE TUNNELS. THESE TUNNELS ARE DARK AND TIGHT AND YOU NEED TO KEEP YOUR MIND IN CHECK  AS  YOU MAKE YOUR WAY THROUGH. THIS ATTRACTION IS ALSO BRAND NEW FOR 2020 AND WILL BE AWARD WINNING TO SAY THE LEAST.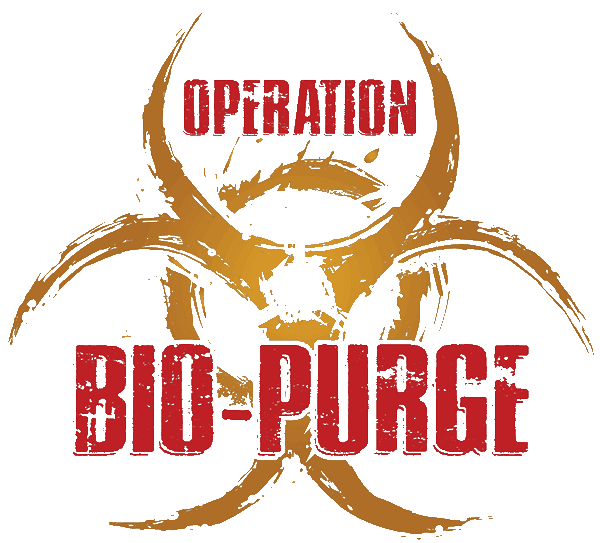 Operation Bio Purge
You must enter operation purge and be cleared of all bio-hazards before you venture down under and get to the zombie destroyer vehicle. This brand new attraction is now part of our zombie thrill ride and includes the one and only accelerated outbreak scanner units in the country. You will be stunned and amazed as you make your way underground and to your final destination onto the zombie destroying vehicles. This new attraction is assured to awe even our most regular zombie shooters. If you want to see something new and different, this is a must do for this Halloween season. We strive to keep this as kid friendly as possible but please keep in mind that just like the ride there will be low lighting and fog effects in this new attraction.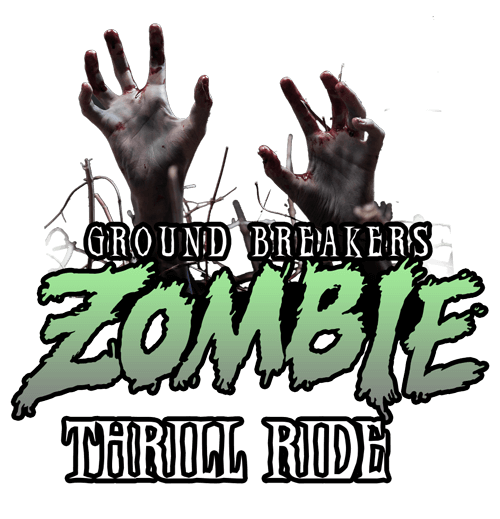 Ground Breakers Zombie Thrill Ride
The Zombie Apocalypse has hit the Lehigh Valley! You will board one of our special forces zombie destroyer vehicles equipped with semi automatic assault rifles (AKA paintball guns) that you will operate to shoot and destroy all infected zombies. Our military truck will take you on an interactive thrill ride in the dark with special zombie attracting lighting through infected areas of our 50 acre farm filled with live zombies but don't be scared as you will be on one of the finest 10,000 lb military vehicles money can buy and with special zombie ammo they will never have a chance to get close to you or your fellow soldiers.  This ride is kid friendly and fun for the entire family!