Zombie Paintball Thrill Ride
This ride is fun for the entire family, even for the ones that don't care for our scary darkside.
Longer with more sets and more zombies than last year,the ride is now more than a mile long!
Lehigh Valley Zombies is an interactive thrill ride on a real military truck armed with 24 semi-automatic zombie assault rifles (AKA paintball guns) driving through a 50 acre course filled with live zombies but don't be scared as you will be aboard one of the finest 10,000lb military vehicles money can buy and with this special zombie ammo they will never have a chance to get close to you or your fellow soldiers. This course will include infected military camps, construction zones, toxic waste dump, zombie town and areas that are top secret to public.
THE ULTIMATE LV ZOMBIE PAINTBALL HAYRIDE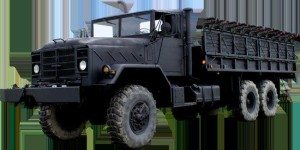 The dreaded zombie apocalypse has invaded the Lehigh Valley and we need folks of all ages from Allentown, Bethlehem, Easton, Reading and all overBerks, Bucks, Lehigh and Northampton County to join our team of zombie hunters to shoot down these infested flesh eating mongers.
THE HAUNTED HAYRIDE BEGINS

!

You will board one of our special forces zombie destroyer vehicles equipped with semi automatic assault rifles (AKA paintball guns) that you will operate to shoot and destroy all infected zombies. Our military truck will take you on a interactive thrill ride in the dark with special effect lighting through areas filled with live zombies and your mission is to shoot and destroy. Have all of your Halloween fun with us!Make sure to visit our other haunted attractions!We also feature our barnyard filled with scary and not so scary walk through attractions along with food, fun and campfires.
Brand new this year at 9pm the thrill ride turns into the kill ride. If you don't like to be horrified make sure you buy your tickets no later than 8:30pm slot.